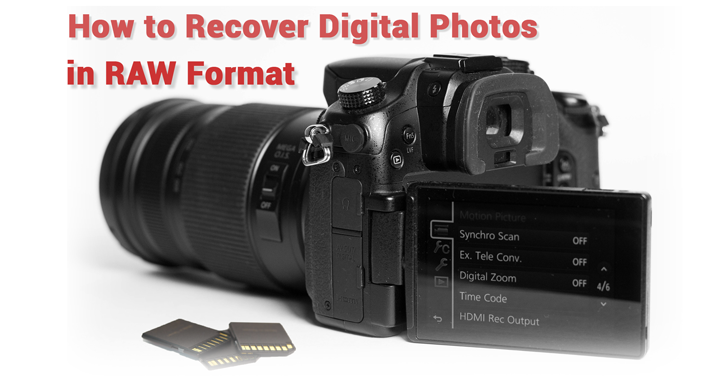 A RAW photo is an unprocessed file that cannot be edited or printed using bitmap image editors. Many professional digital cameras support this format in order to maintain the original image quality, since it is not compressed, such as jpeg. Often, a photographer can capture an incredible frame, but then, for a certain reason, formatting may occur, someone may accidentally delete an image or a virus will delete the information. There are a lot of reasons and, nevertheless, if you suddenly happened to encounter this, you can save all the valuable information from your camera. Starus Partition Recovery Tool will help you with this.
Recover digital pictures from digital cameras, memory cards, and PC hard drives with just a few clicks
First of all it is necessary to realize, that the process of restoring deleted data to some extent is complicated and not all programs are capable to recover the lost. This disadvantage makes it difficult for you to find a way to recover your photos intact. However, there are no reasons to worry! Starus Partition Recovery software can easily help you recover all data stored on your camera or memory card.
Photo Recovery using Starus Partition Recovery
This application is a powerful information recovery software that is able to work efficiently with any type of data. Download the software to your computer and follow the instructions below to return the deleted files.
1. Remove the memory card from the digital camera and insert it into the slot on your laptop or connect it to your computer using the card reader. Run the Starus Partition Recovery Data Recovery program.
2. In the list that opens, find the device you are interested in and, by clicking it with the left mouse button, perform a scan by selecting one of the options offered by the Analysis wizard. A full analysis will allow you to scan much deeper than the Fast one, however, it takes more time.
3. Upon completion of the scan you will see a complete list of files stored on your disk, with the ability to preview. You can study each file separately and, at the end of your own analysis, selecting the necessary ones. Click the window with the right mouse button and then click Restore button.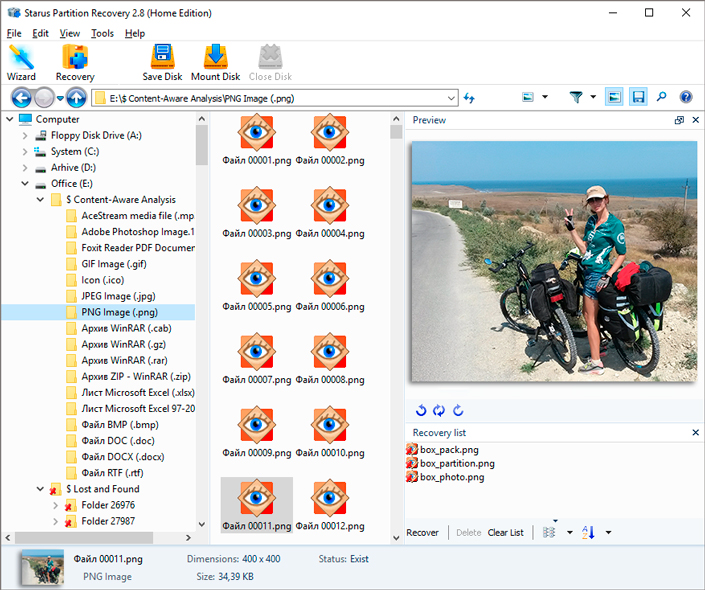 4. You will be offered several methods of saving data, select the most appropriate.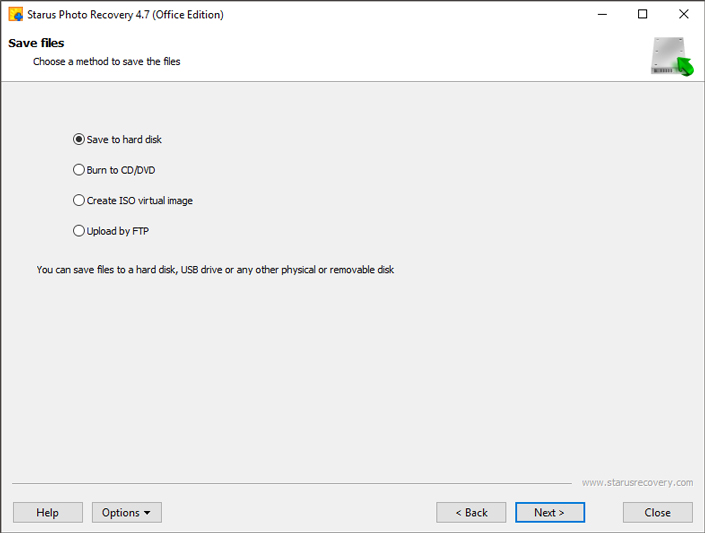 Once you have completed the restore process, you can use the newly-found files that, were recently deleted.
Recovering RAW images from a digital camera memory card
For fans of photography Starus Recovery offers to try a specialized image recovery tool Starus Photo recovery. This application supports popular snapshot formats, including all of the Raw extensions, which, in the case of a failure of your device, can be restored at any time.
More about How to recover photos with the program you can read here!