Memory cards get bigger and bigger every day. The increased capacity is great when you need fitting thousands of high-megapixel pictures onto as few memory cards as possible. However, high-capacity cards can mean you'd be losing a lot of images in case of an accident.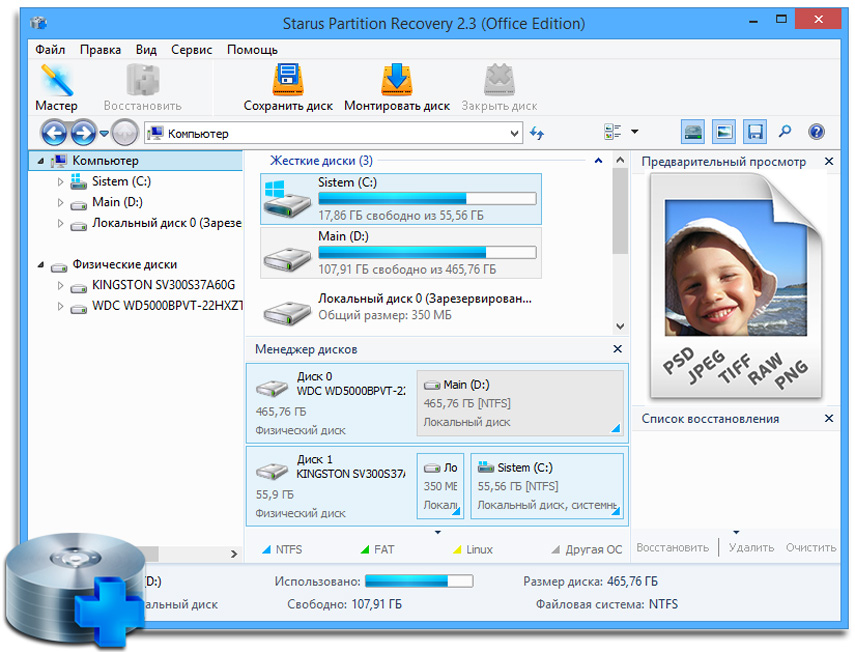 What can possible happen to a memory card to cause loss of data? Indeed, today's storage media is quite reliable – at least if you stay with brand names.
Human error is responsible for most cases of data loss, including the loss of digital pictures.
Accidentally formatting a memory card can be a matter of just a few clicks in a menu of your digital camera.
Deleting everything stored on that card is even easier in some models.
File system errors can creep up, making the entire memory card inaccessible (and making a quick format operation extremely tempting, even if you know there are quite a few photos sitting there).
There is one thing in common in all of these cases: they cause the memory card to appear empty or inaccessible.
However, the data loss is not permanent. In fact, it's quite reversible if you use proper software.
Which is exactly the reason why at one point some manufacturers used to bundle a data recovery tool with their memory cards.
Tools for Recovering Pictures
There are different kinds of software you can use to recover lost images from memory cards, USB pen drives, camera memory and computer hard drives. First, you can use a universal data recovery tool (e.g. Starus File Recovery).
Instantly recover deleted files and folders from all kinds of storage media
This tool is great for recovering everything: pictures, documents, archives, and whatever other types of files you may throw at it. It can recover from FAT and NTFS formatted partitions.
However, there is also a weakness. If your memory card has been formatted or became inaccessible because of severe file system corruption, Starus File Recovery won't help you much. While you could try Starus Partition Recovery, that tool would probably cost you more than your memory card is worth.
Top of the line product to repair broken partitions and recover missing information
Alternatives? A budget yet extremely powerful alternative to all-in-one data recovery solutions is Starus Photo Recovery. This tool is dedicated to recovering digital photos that go missing after all sorts of problems. Formatted memory cards, corrupted internal memory, deleted photos, and just about anything else presents no problem for this small and easy to use tool.
Recover digital pictures from digital cameras, memory cards, and PC hard drives with just a few clicks
So what's so special about it to recommend it on top of highly advanceв partition recovery tools? First, Starus Photo Recovery is dedicated to extracting digital pictures from all types of storage media. It can perform a full content-aware scan of the storage device looking for supported pictures in low level by matching characteristic signatures that are typical for certain image formats. This low-level scanning allows discovering images stored on formatted and corrupted memory cards, and often allows recovering pictures that were deleted months and years ago (and this is not an exaggeration).
Using Starus Photo Recovery is very simple. The only thing you'll need to do is selecting the disk that contains images to be recovered. If the storage device does not appear as a drive letter (e.g. the disk was repartitioned), you can select the entire physical device for a low-level scan. The tool will then scan the content of the storage device, and display recoverable photos as a thumbnail gallery. You can click on any image to see a full-size preview.
You can download Starus Photo Recovery, Starus File Recovery and other data recovery tool from https://www.starusrecovery.com/.
Infographics: How To Recover Deleted Pictures