Fix Broken Partitions
Starus Partition Recovery comes with truly innovative and unique algorithms allowing it to repair severely damaged partitions. Most partition recovery tools on the market will analyse existing system structures on the damaged disk, attempting to repair the volumes and often failing if too much damage is done to disk system data. This is a quick but not always reliable way to handle corrupted partitions. Starus Partition Recovery will only follow the easy route if there's just a light damage to disk system structures.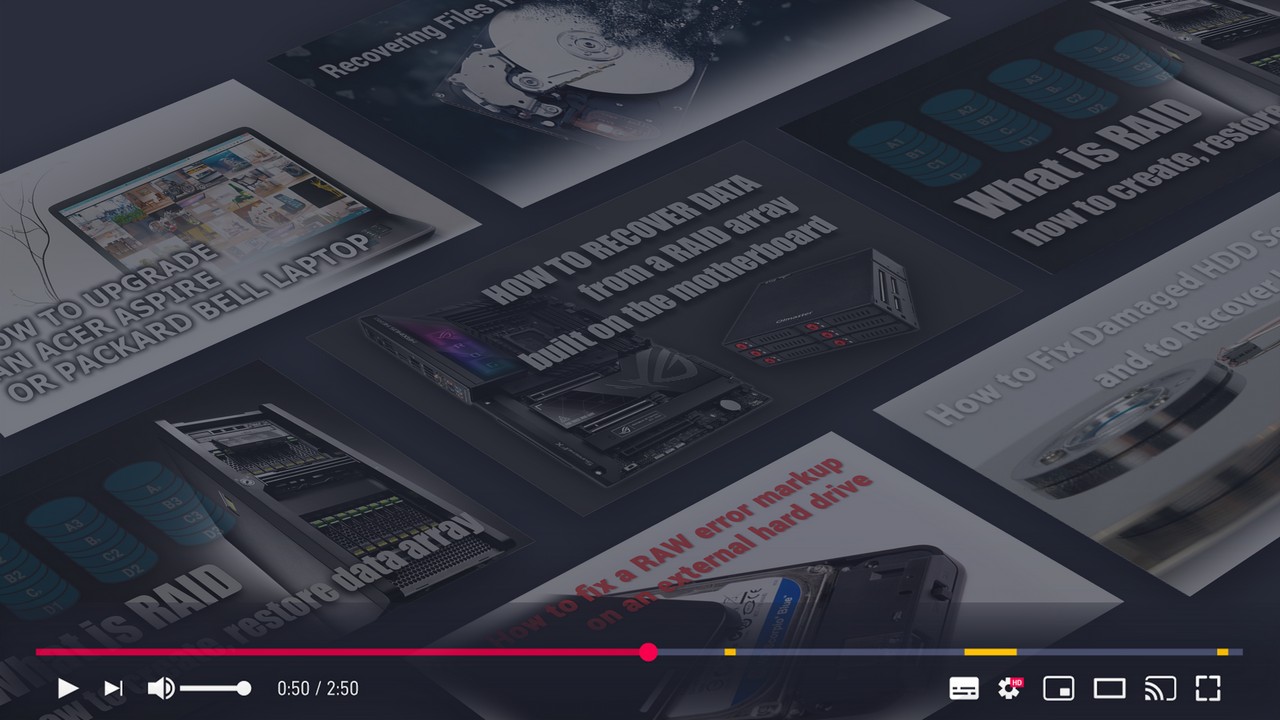 Rebuilding Corrupted Partitions: the Comprehensive Mode
In addition to the quick-and-easy approach, Starus Partition Recovery can perform a comprehensive refurbishing of your disk system structures, rebuilding them pretty much from scratch.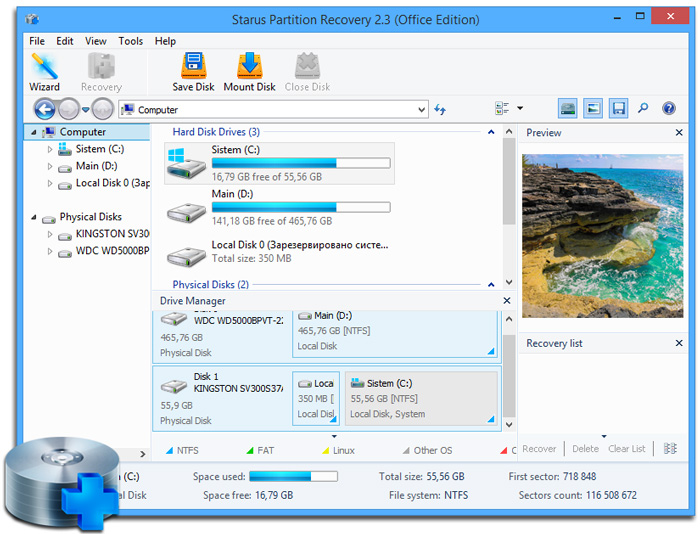 Complete Partition Refurbishing
If some parts of the file system or other system structures have been erased, overwritten or become otherwise corrupted, Starus Partition Recovery will switch into comprehensive mode, scanning the entire hard drive in order to create an indexed map of everything that still is available on that disk. After locating all files, folders and other bits of data that are still available on the damaged disk, Starus Partition Recovery will create a new file system from scratch, producing a healthy, usable volume listing all files and folders that from the scratch was able to locate.
Easy to Use
With all the advanced features offered by Starus Partition Recovery, the tool comes equipped with an amazing level of automation. You can easily use it at home or in the office with no reading or training. With many guided wizards helping you undeleting your files or recovering partitions you'll never get lost in its user interface.
Look and Feel of Windows Explorer
Speaking of user interface, Starus Partition Recovery looks and feels just like Windows Explorer. You'll see the familiar file and folder views; the only thing that's different is that those files and folders were once deleted.
System Compatibility
Designed to support all versions of Windows and all types of storage media, Starus Partition Recovery can recover all types of FAT and NTFS partitions created by all versions of Windows from Windows 95 to Windows 7, as well as 2003 and 2008 Server.
Features:
Near-instant recovery of deleted files;
Comprehensive analysis mode returns more recoverable data than competition;
Surefooted file recovery regardless of type of file system or storage media;
Comprehensive analysis mode locates files by their content, scans entire disk surface;
Fixes corrupted disk system structures;
Completely refurbishes badly damaged partitions;
Rebuilds corrupted and overwritten file systems from scratch;
Recovers partition tables and MBR records;
Recovers files and folders from damaged, inaccessible, repartitioned disks;
Works in all 32-bit and 64-bit editions of Windows 95 through Windows 7;
FAT32 and NTFS5 compatibility;
Supports all types of storage media;
Explorer-like user interfaces allows browsing deleted files and folders just like Windows Explorer;
Supported Storage Media
Starus Partition Recovery supports all types of magnetic and solid-state storage media, including hard drives, USB drives, memory cards or all types, as well as SSD drives. Certain MP3 players and digital cameras are supported directly if connected to a PC with a USB cord.