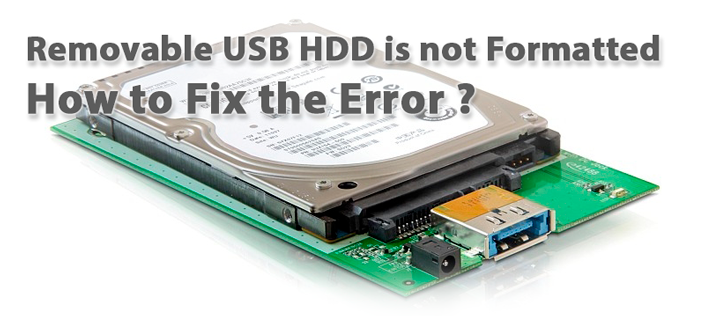 In some cases, when you connect an external hard drive to your computer, Windows may start sending messages to the user that the HDD is not formatted and offer to format drive after reading the error information. In this situation, the user loses all access to the damaged drive, in addition to being able to see its size, and, of course, many question arises, "Is it possible to resolve the issue without losing data?"
The only way to begin to use the hard drive again – to format it, but before proceeding directly with the correction of the problem, let's consider the causes of this error.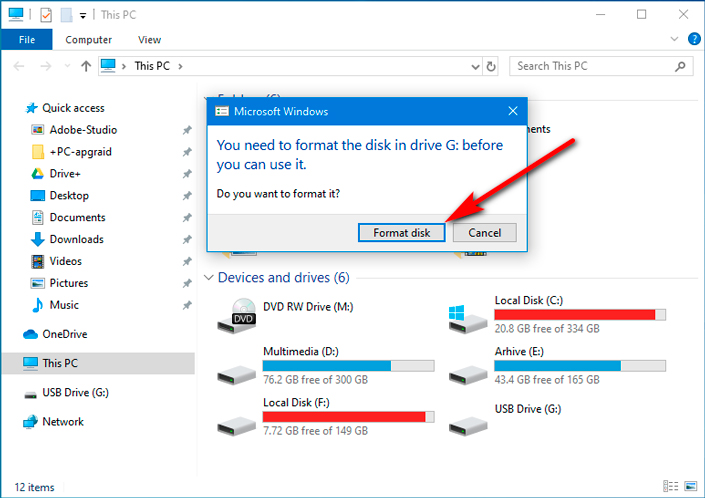 Any media, be it a floppy drive a hard drive, must be formatted in order to prepare it for use with a specific file system. The error usually occurs when your drive was not prepared for use by the operating system installed on the computer or was corrupted, as a result of which the data cannot be read. Such a device is referred to as RAW – a file system format that is not readable for Windows and cannot be written to.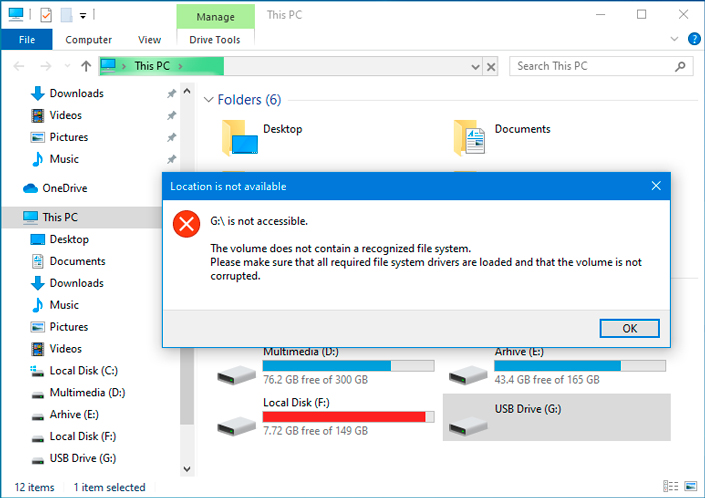 Now let's look at ways to resolve the issue.
Repairing an external USB HDD
Method 1.
Try connecting an unformatted external hard drive to another computer
When it detects formatting errors on the external HDD, it is first recommended to check whether it will function when connected to a different USB port of the second device. Sometimes it can work.
1) Connect the hard drive to another PC.
2) Right-click on My Computer and check if the external HDD is displayed.

a) If it appears with data, try opening it and recover all data.
b) If no information is displayed on the external hard drive, follow method 2 to ensure that the problem is corrected.
Method 2.
Recover the data, and then format the external hard drive
Using this method, you will need to go through only 2 steps to correct the problem. It can be used to correct errors on any drives, like a memory card, internal HDD or USB-drive.
Top of the line product to repair broken partitions and recover missing information
Unfortunately, the Windows operating system does not have built-in data recovery utilities and you will have to use third-party software. Starus Partition Recovery is a professional program for working with information stored on storage media and repairing logically damaged partitions, which can be a useful tool for any PC user.
1. Run Starus Partition Recovery. Find the drive, the information from which you need to return, and click on it with the left mouse button to launch the Analysis Wizard.
Choose a scan mode depending on your needs. A quick scan will make a superficial assessment of the information, and the Complete analysis is able to find the oldest data that you may even have already forgotten.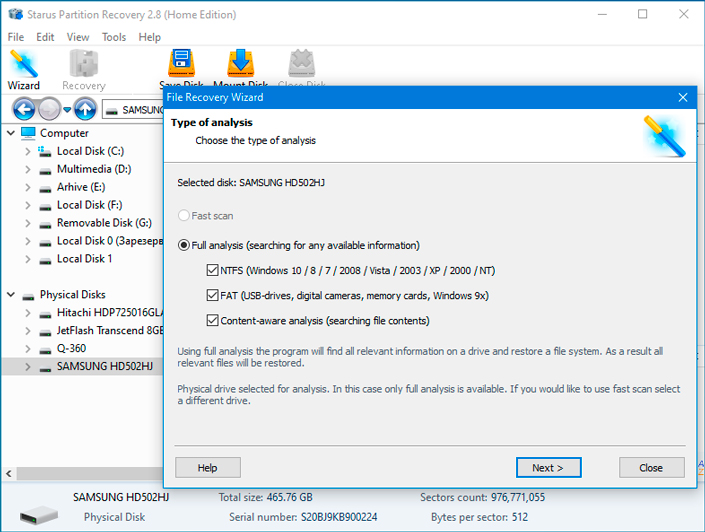 2. The program will give you the opportunity to preview, in the right window of the interface, so that you can make sure which documents need to be restored. Once you have made your choice, select the files you need and, by clicking on any of them with the right mouse button, click Restore button.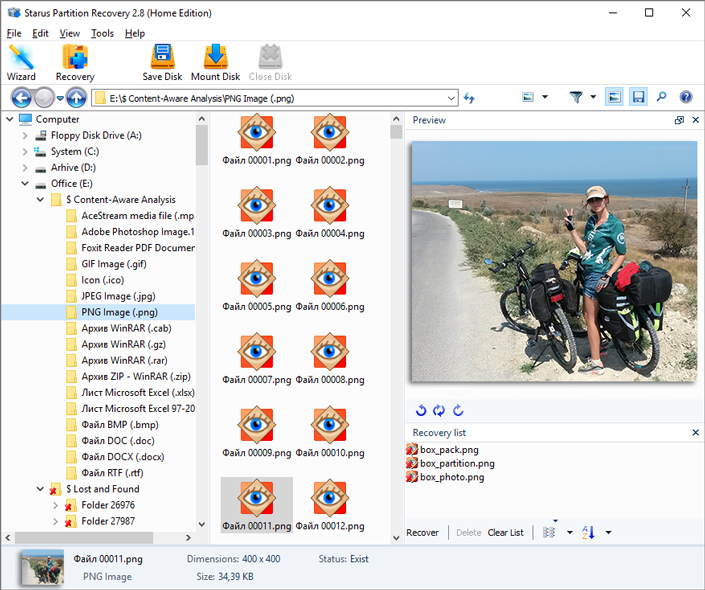 Upon completion of data recovery from an external hard disk, you can safely proceed to its formatting. This will help you built-in Windows utility, which will return the file system of the device to a working state.
Open My Computer and right-click on the drive you want to format. Now click Format and start the process.
Upon completion of the above steps, your external HDD will again be usable.
Download Starus Partition Recovery and try out the program for fixing removable USB HDD absolutely free. All features, including previewing recovered files, are available in a trial version. The preview window allows you to make sure that a particular file is not damaged or overwritten and is subject to full recovery. To save the recovered files, you must purchase a license key and register the program.