GET ANY PRODUCT AT A 20% DISCOUNT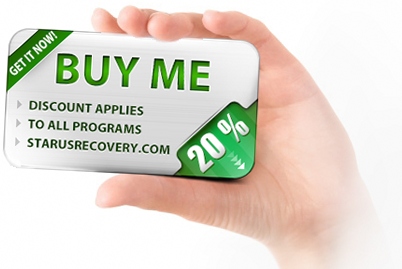 Attention:
Did you like our tools?
Looking for a discount?
Need a discount voucher to pass along?
Getting a discount from Starus Recovery is easy:
– Leave a comment, review or link to any of our products on your blog or relevant Web site. Recommend our products to colleagues, co-workers or forum members. Post us a link to your comment and get a discount voucher valid for any data recovery tool by Starus Recovery!
– Make sure to include the link to your post or comment, your user name and your email address
– We'll send your discount after verifying the post
Starus Recovery wants to thank everyone who helped in the development of our products by providing their feedback, comments and ideas. Rest assured we carefully consider all feedback, implementing many features that you requested.