Have you ever encountered a virus attack? If so, then you probably already have some experience and know how harmful malware can be. One of the possible consequences of the impact of such programs is the unexpected loss of files stored on your hard drive, memory card or USB-drive.
For users who do not know how to recover the information damaged by a virus, such attacks can turn into a real catastrophe. However, it will no longer be a problem for you! In this article, we will look at two possible ways to recover infected files using CMD and professional third-party software.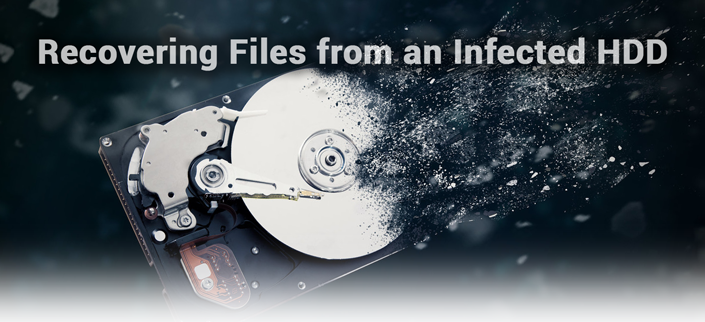 ---
Contents:
---
Using CMD to recover files from damaged media
In case of loss of access to information that has been attacked by a virus , the first thing to do is to use the built in Windows CMD utility, since this method is free and easy to use.
Let's see how it works. For the demonstration, we use Windows 8.1 operating system and an SD card.
1) Connect the hard drive, memory card or USB-drive to the computer.
2) Go to the start menu, type in the dialog box cmd and press Enter key. You can also use Run utility using the command Win + R shortcut . In the window that appears type cmd and press Enter key.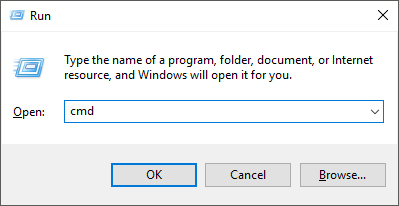 Type chkdsk E: /f command and press Enter key.
Replace E: the letter of the device on which you lost or deleted the files.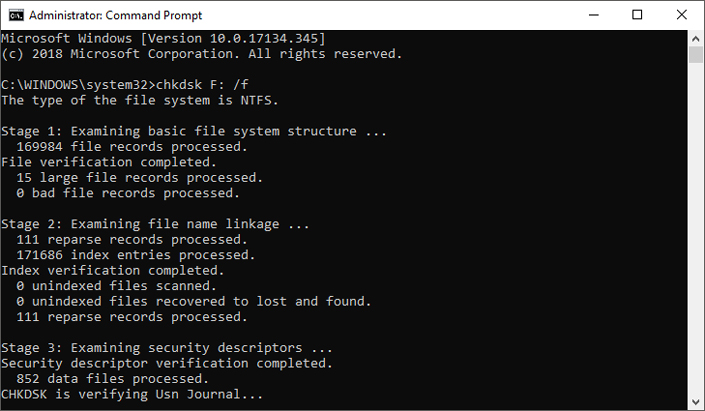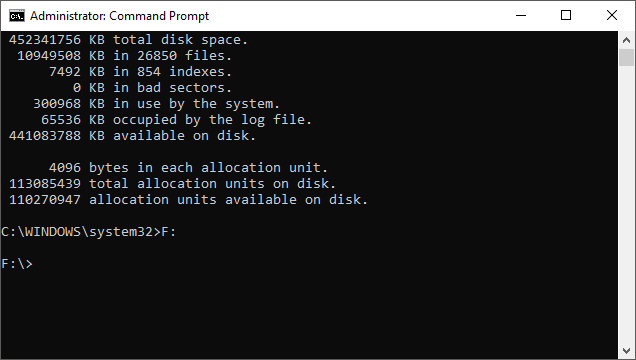 Type Y and press Enter key.
Enter E: again and press Enter key (replace E with your drive letter).
Type attrib -h -r -s /s /d *.* and press Enter key.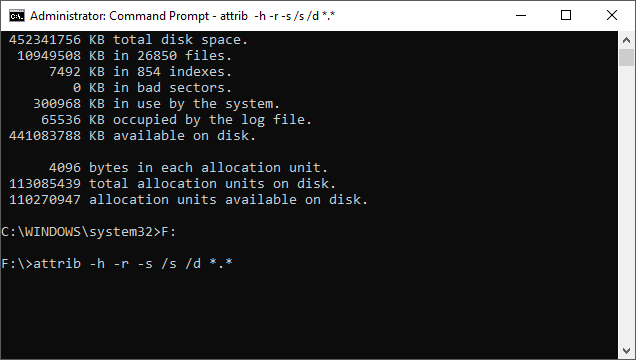 At the end of these steps, WIndows will begin repairing the drive infected with malware. Usually the process takes one or two minutes. Please wait until it is complete.
Now you can open the contents of the drive or memory card to check the files. If the recovery process was successful, congratulations! If not, do not despair, below the second option described in detail.
Solution two. Using third-party software
In some cases, recovery using CMD may be helpless. And the only alternative solution could be to use third-party software specialized in working with data stored on damaged media.
The Starus Partition Recovery application or its analogue with less functionality, Starus FAT Recovery, Starus NTFS Recovery, is designed to work with certain file systems – FAT and NTFS. The main software is able to interact with both. These applications are well suited for both home and office work, becoming a universal means of recovering information and logical partitions of hard drives.
Use the following guide to restore the files you need:
1. Connect the external hard drive to the computer and run the file recovery program. In the Recovery Wizard that opens click Next and select the logical partition or physical drive you want to check.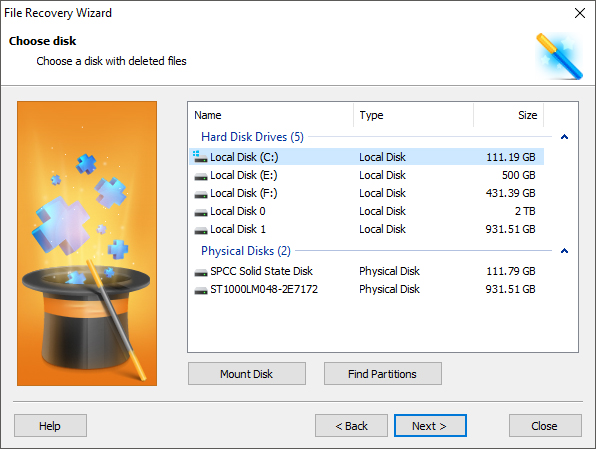 2. Select the type of scan that best suits your needs.
Quick scan allows you to perform a quick check of the device. It should be remembered that the depth of such a test will be significantly less than with a full analysis. The second option will take more time, but the scan will find even the oldest data.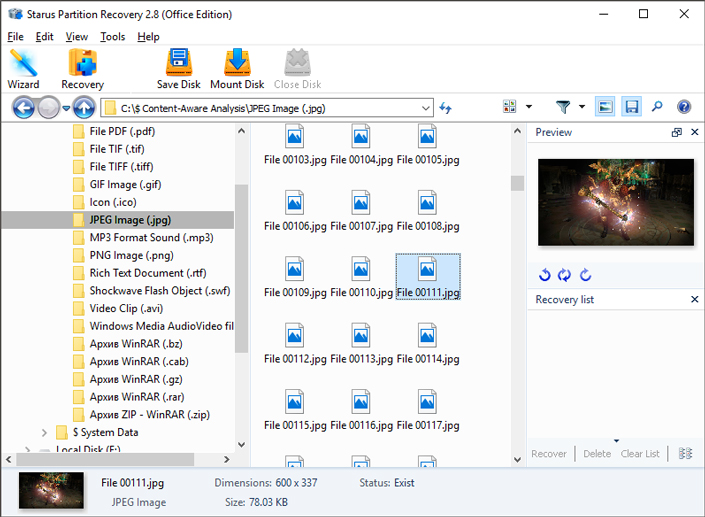 3. Upon completion of the analysis, you will have the opportunity to carefully examine the detected data and export it to a safe place on the computer. To do this, select the necessary files, right-click on any of them, and click Restore button.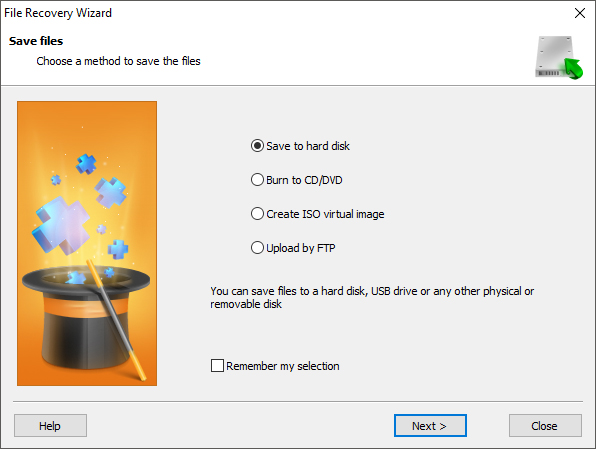 After completing the above steps, your documents will be completely safe and ready for further use. The programs for data recovery from a storage medium infected malware reviewed here can be downloaded and tested for free. All features, including previewing recovered files, are available in a trial version. The preview window makes it possible to make sure that a particular file is not damaged or overwritten and is subject to full recovery.
Date: