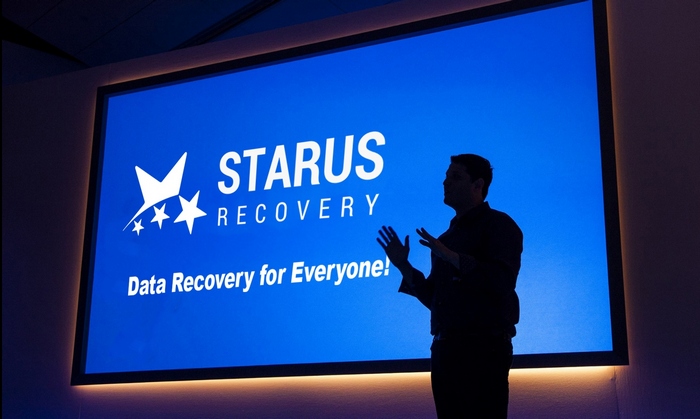 As you may have already noticed, we have recently updated the entire range of our data recovery products including Starus Partition Recovery, File Recovery and Photo Recovery. The tools gained some weight, becoming more than twice as large compared to the earlier version. Why is that? Are we just bloating our tools with bells and whistles just for the fun of it? Read along to find out!
Major Improvement of Pre-Recovery Preview
It's hard to argue that pre-recovery preview is an essential feature of every modern data recovery product. While most tools will recover at least some information, the big question is whether you can actually use the files – or just loading your disk with digital garbage. Computers are smart, but not THAT smart. They can't tell if your document is a piece of digital art or if it's simply random data. But you can! This is why we're continuing adding instant preview support for more and more formats, and this is why the size of our products grows.
The newly updated data recovery tools received the most important usability upgrade: a multi-functional pre-recovery preview window allowing you to open, view, list or playback pretty much everything you can throw at it. The current release supports more than 200 formats – almost twice as much as the version it replaces! This includes near-instant preview for documents, spreadsheets, pictures, camera RAW files, compressed archives, music and video files.
Yes, that's right – you can use our data recovery tools to listen to the music or watch videos! And, unlike Windows Media Player, our tools won't require you to go online and find the right codec. We have everything you need to play back most popular formats. The built-in media player allows you to personally check the files you're about to recover by watching or listening.
Windows 10 and 64-bit Support
You asked, we listened. The updated engine empowering the entire range of our data recovery tools is now fully compatible with Windows 10. We also made sure our code can run seamlessly on both 32-bit and 64-bit platforms in all supported operating systems.
Multi-Lingual Support
We can now speak your mother's tongue! Starus Recovery tools are now available in English, German, French, Ukrainian and other. By supporting as many as 11 different languages, we strive to create the most comfortable working conditions to all our customers regardless of where in the world they are.
Update Your Product
Interested in getting all the new features? If you purchased a Starus Recovery product less than a year ago, you are eligible for a free update! And even if your product license has long expired, write us an email and we'll quote you the most affordable upgrade price!
Top of the line product to repair broken partitions and recover missing information
Updating is fast and easy. Simply download your product from our Web site and install it right over the old version. Your software will be automatically updated to the latest version.